Indigo Tie Dye Bridesmaids Bathrobes- Hand Dyed Shibori 20% off with purchase of 6 or more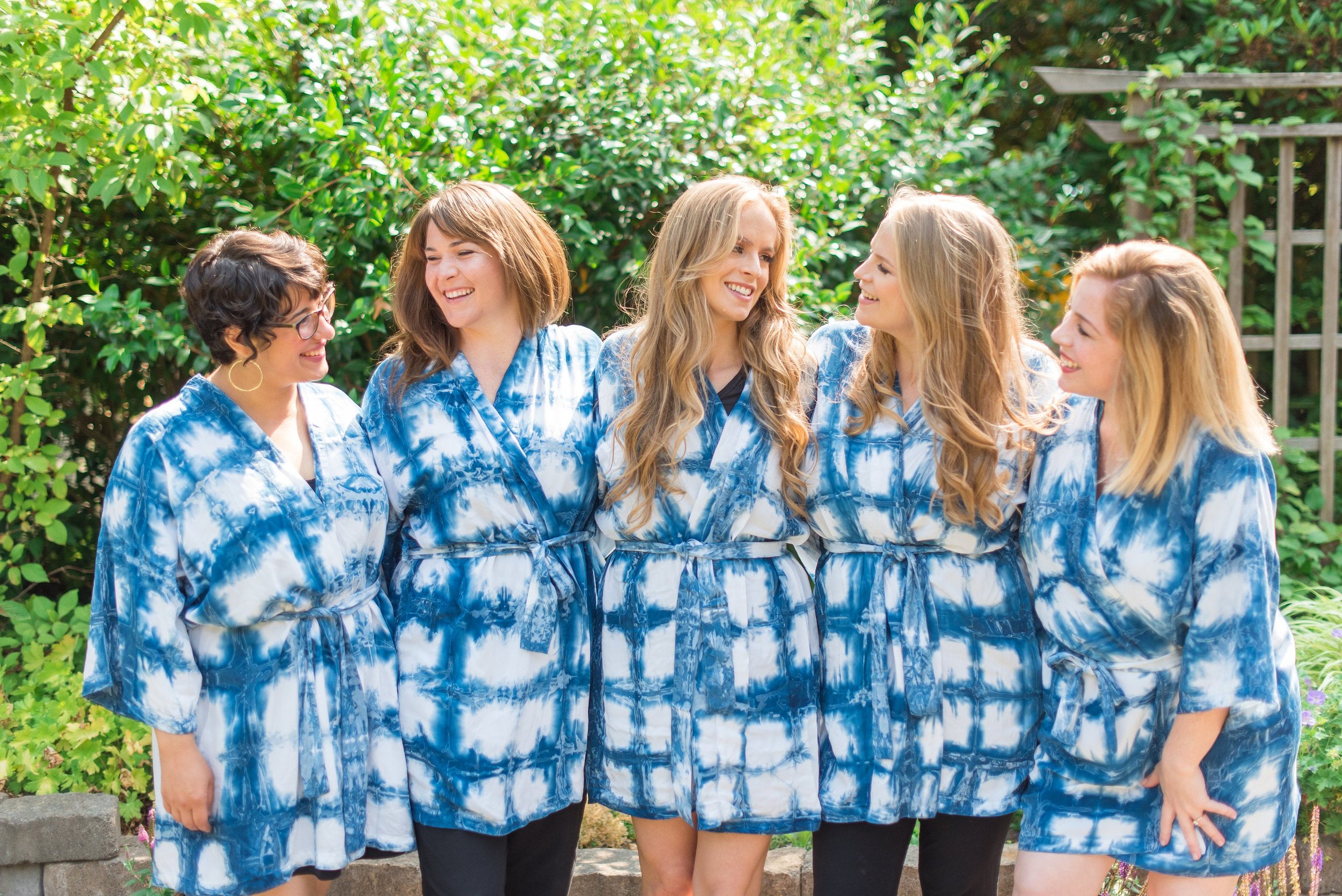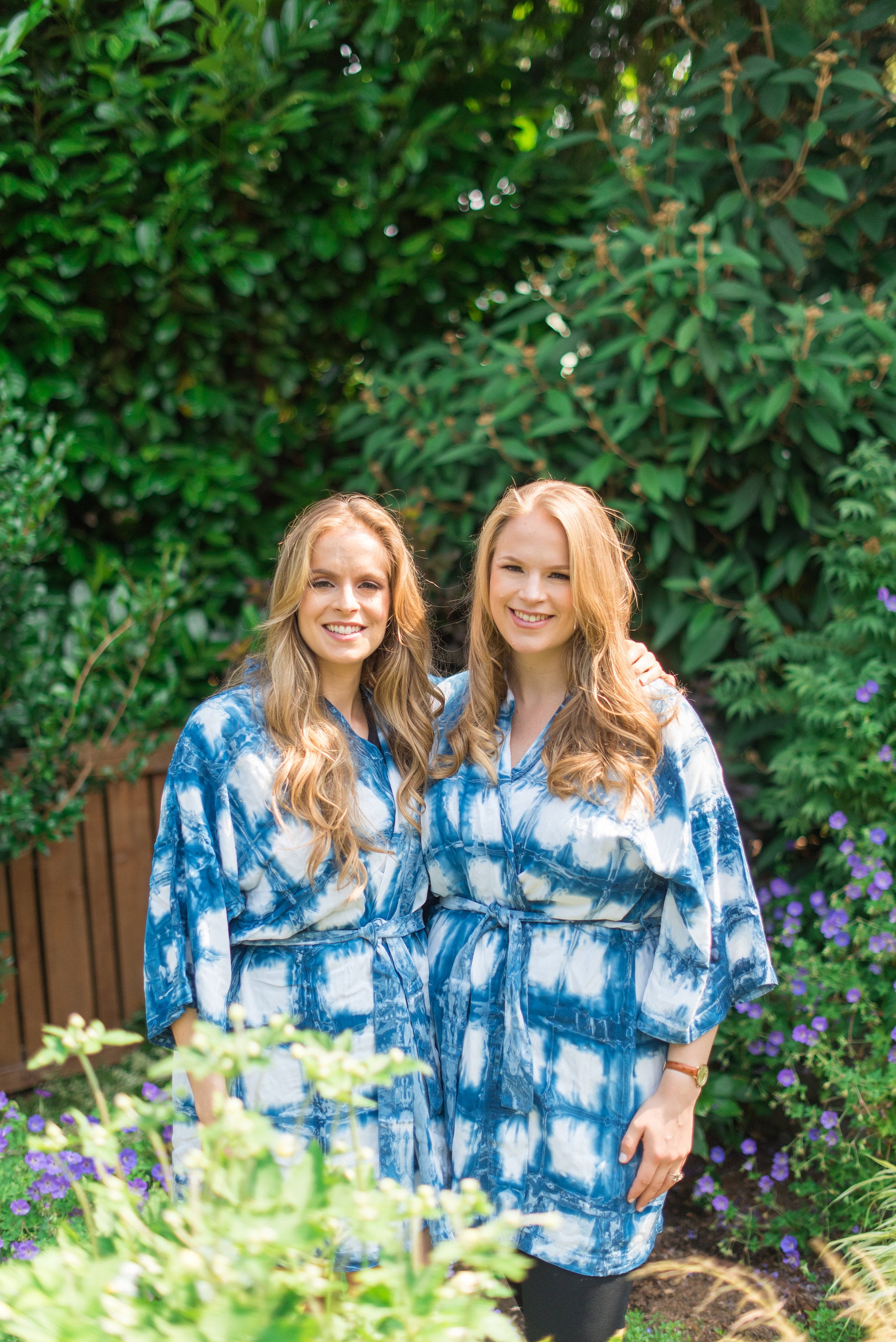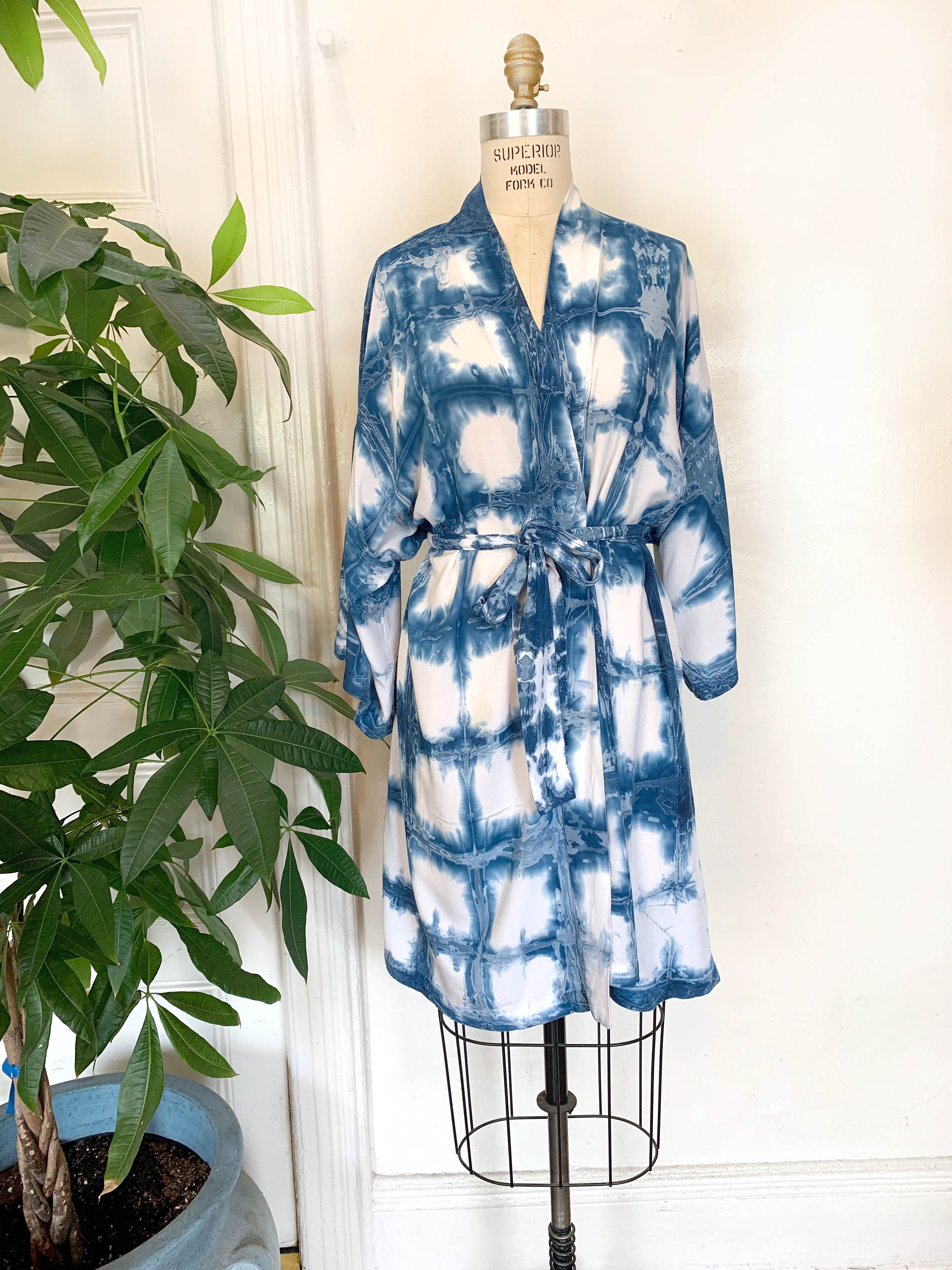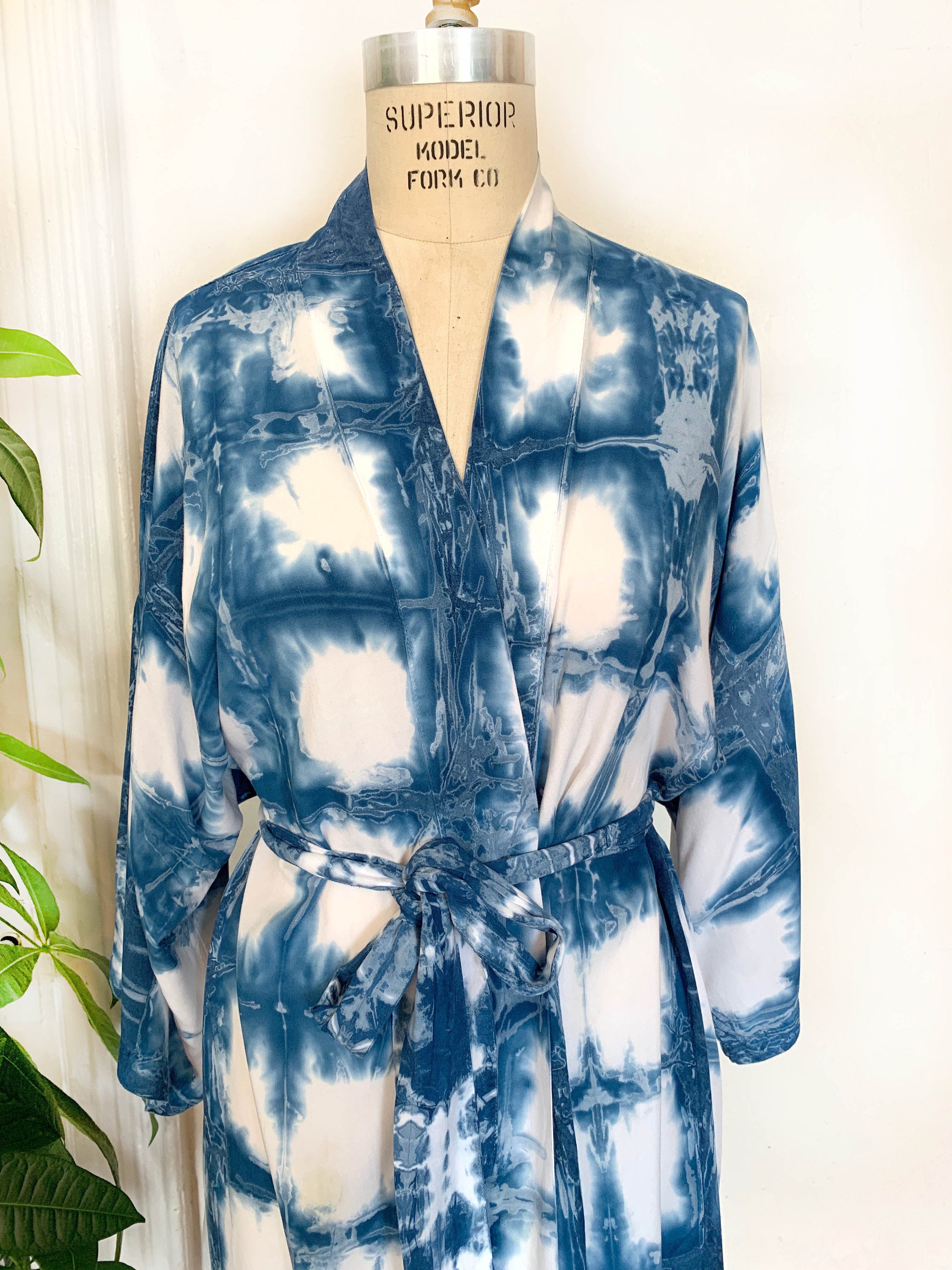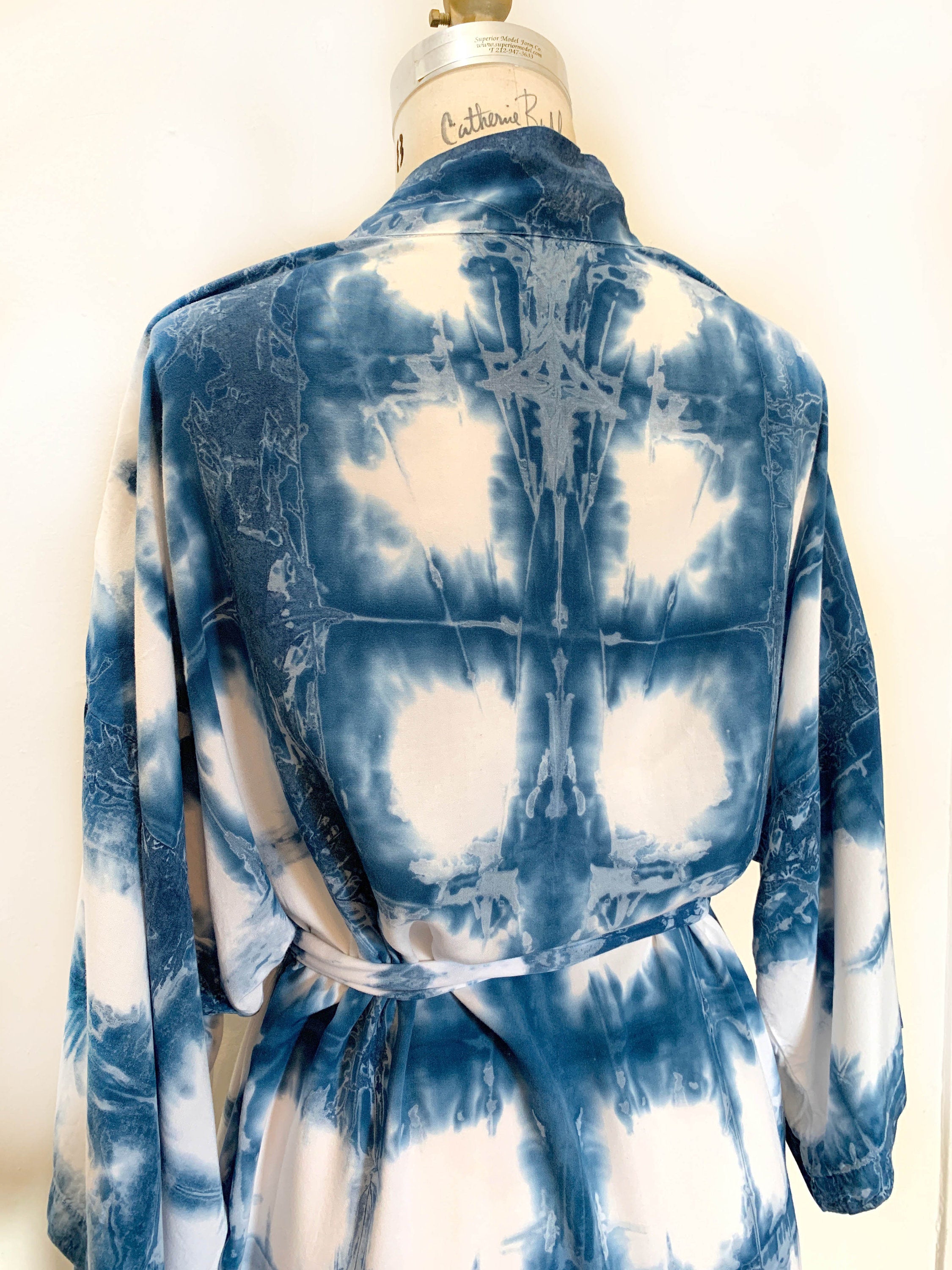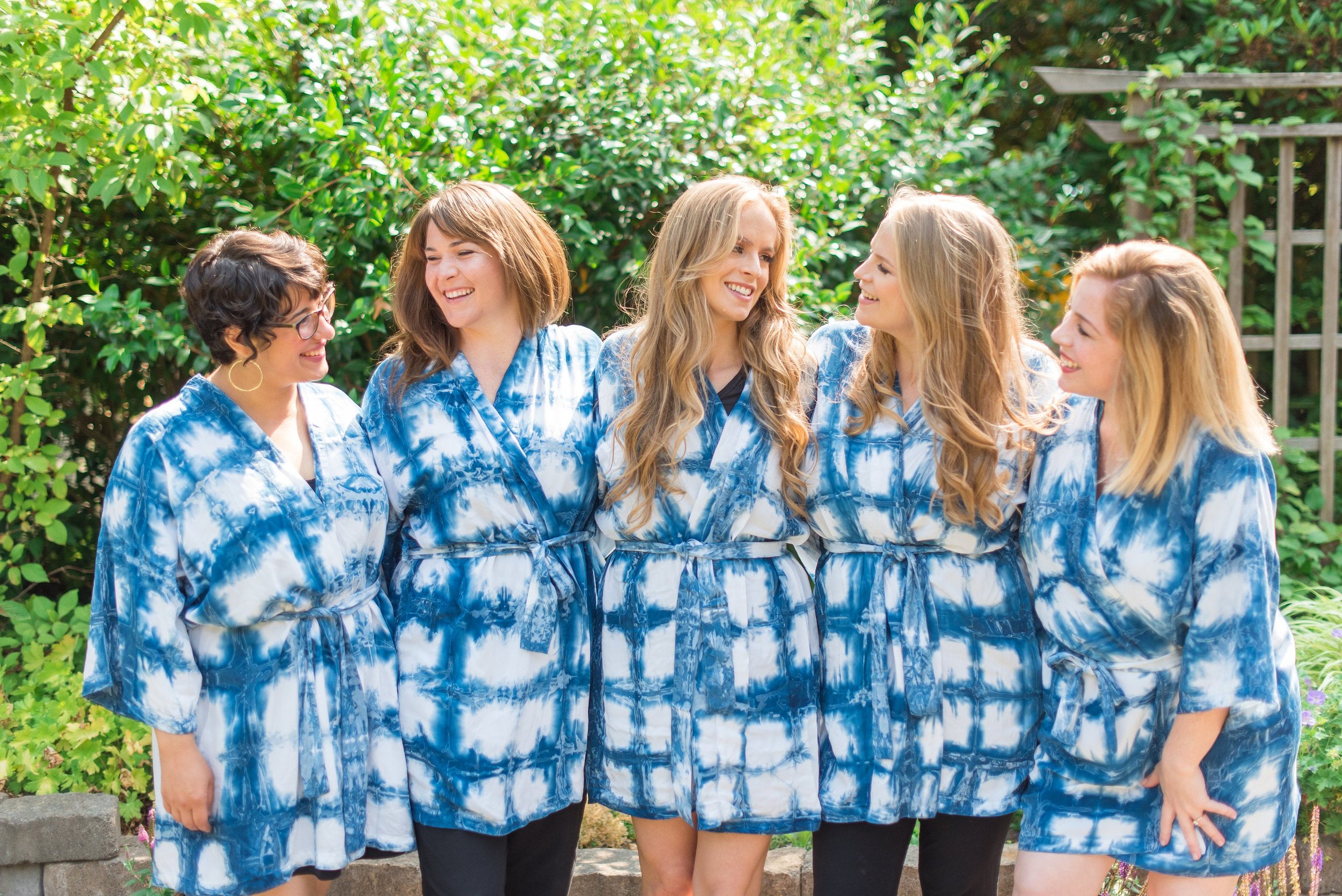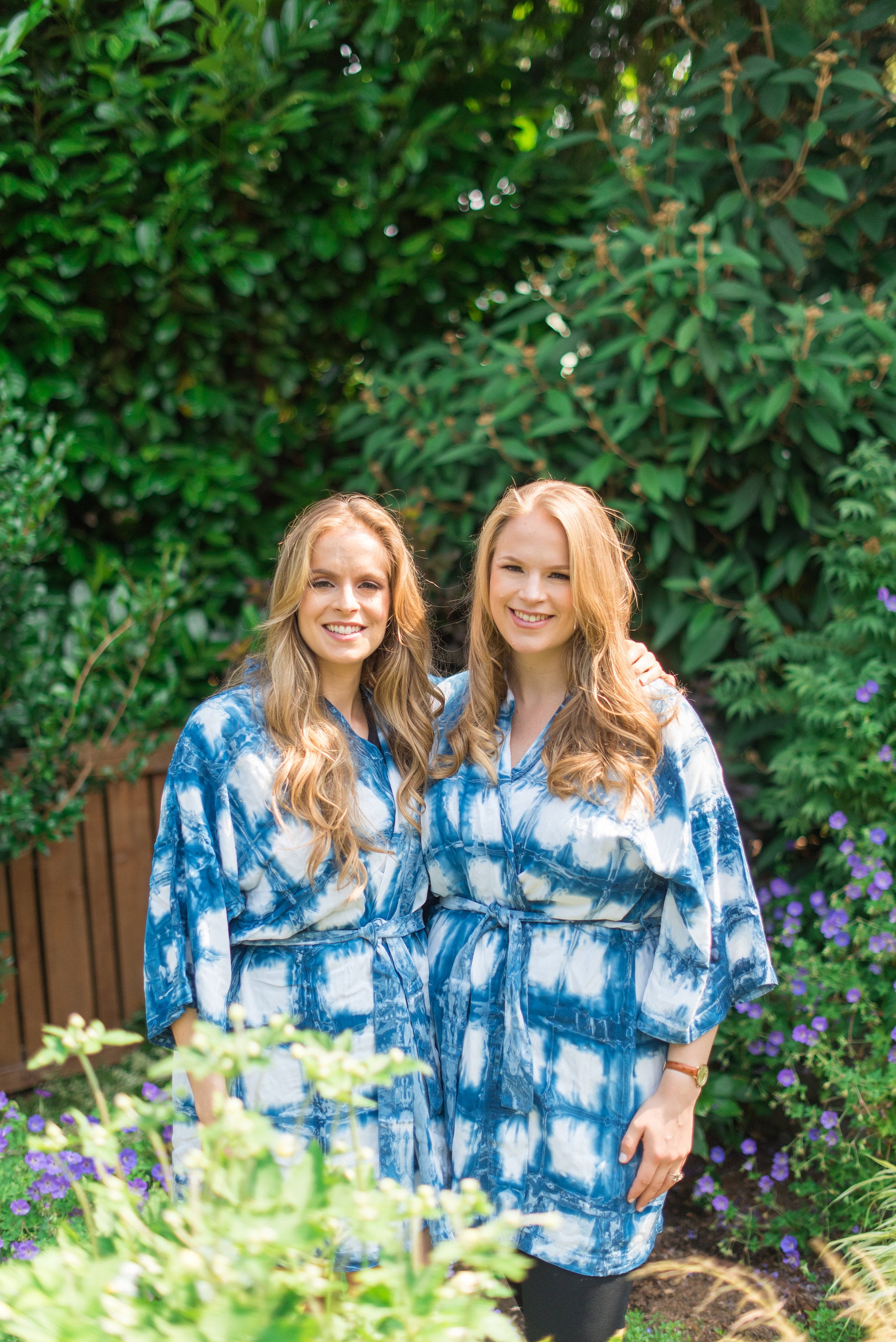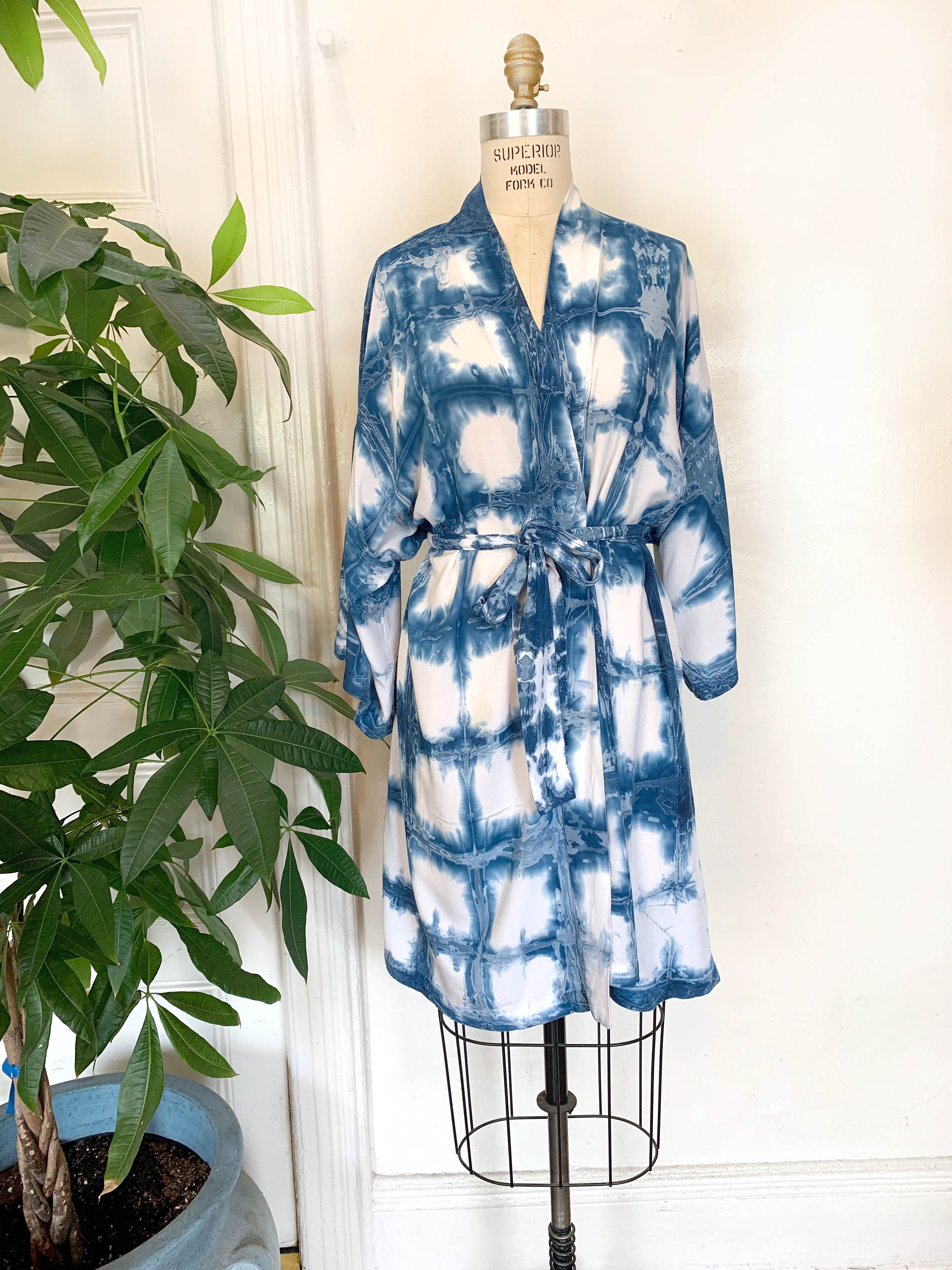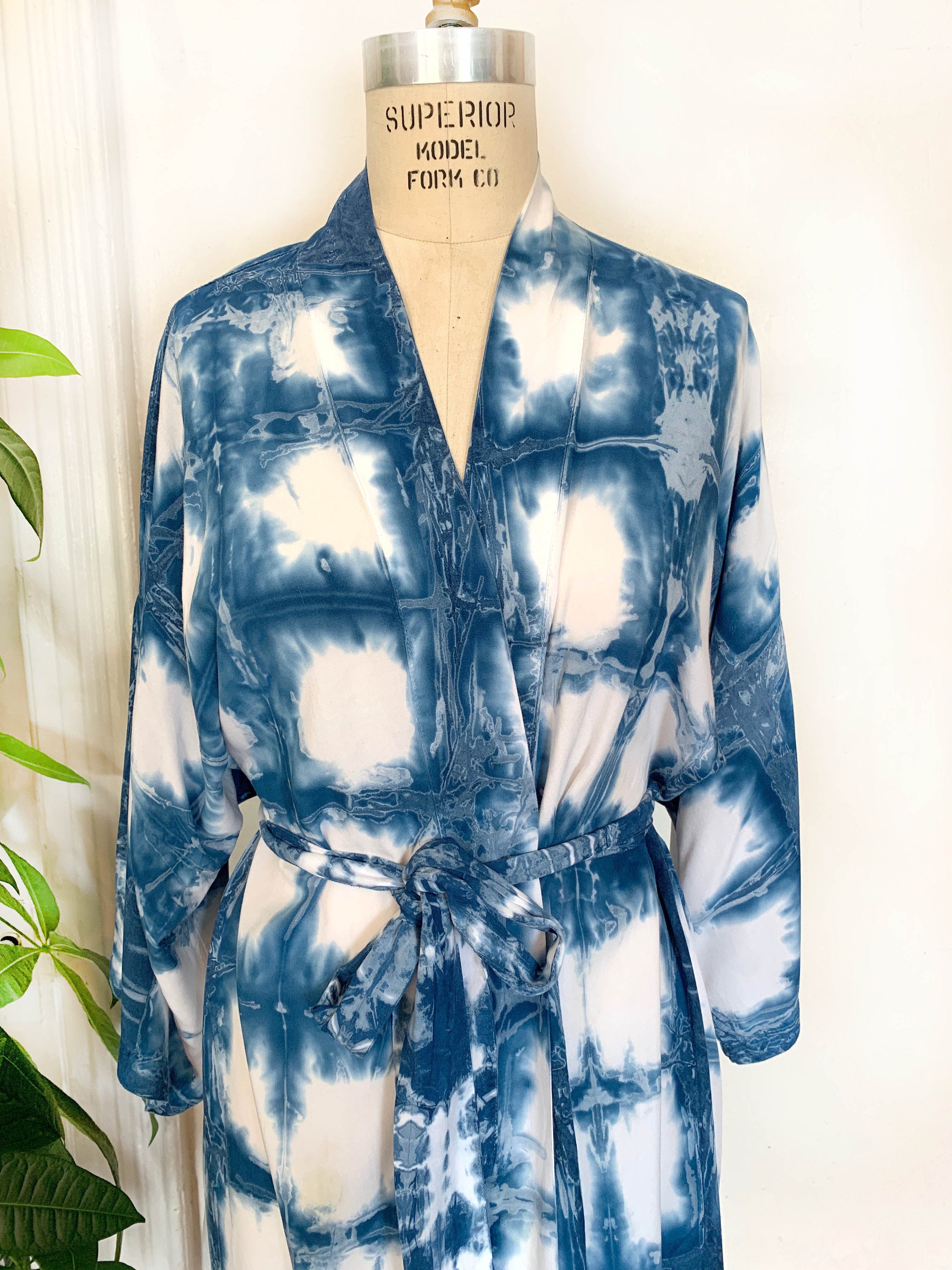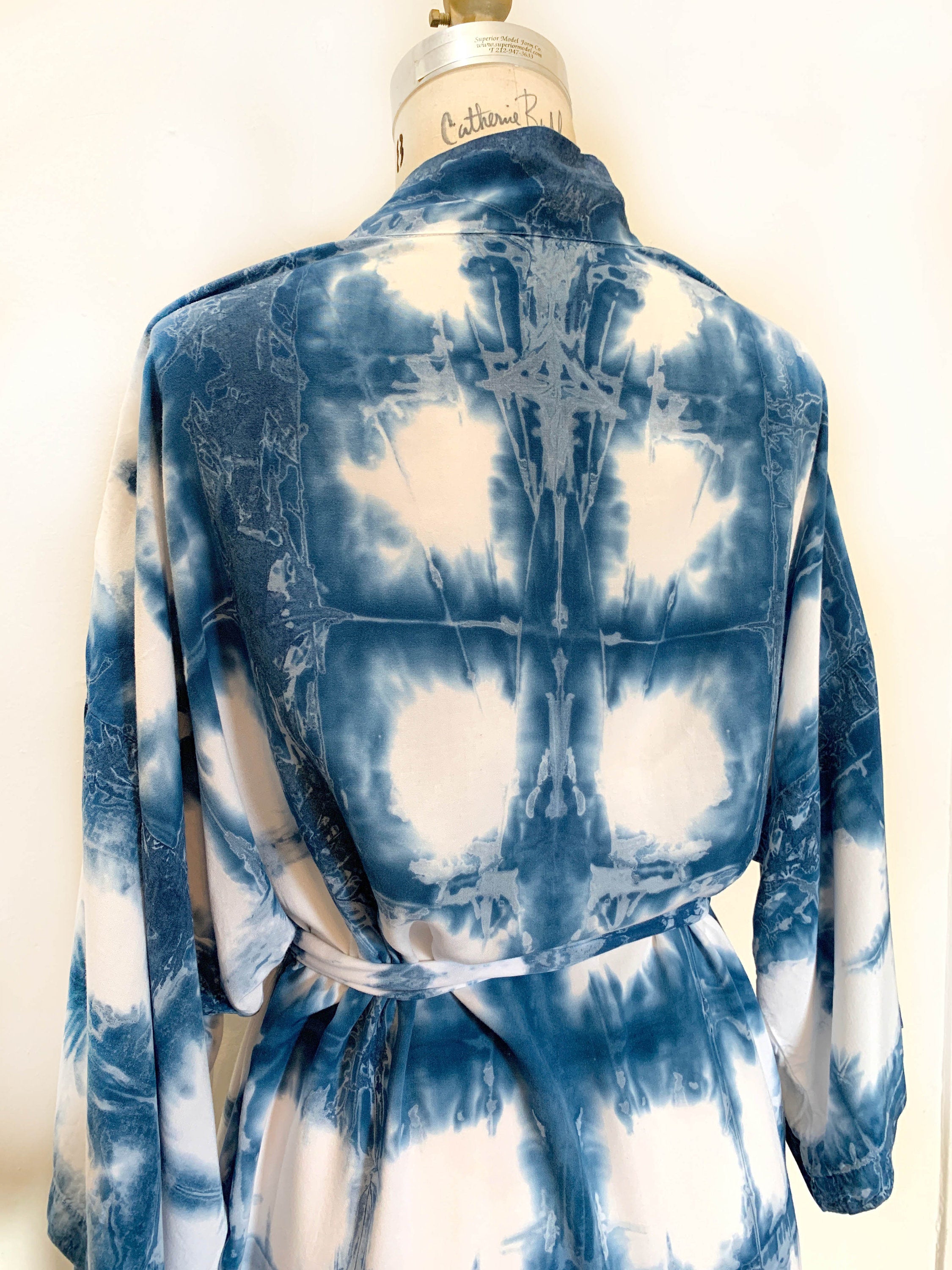 Indigo Tie Dye Bridesmaids Bathrobes- Hand Dyed Shibori 20% off with purchase of 6 or more
Looking for the perfect gift for your bridesmaids? Or just want a Shibori Indigo Tie Dye bathrobe for yourself? These are sure to please. I made them for my own wedding and they were a hit! Shibori is the ancient art of Japanese tie dye with Indigo dye. Indigo dye is a pigment that is different from all other dyes. After dying it goes through an oxidation process. Indigo is used to dye denim.

Each one is hand dyed with love. The kimono style bathrobe is one size fits most and 100% rayon. It's washable and hand dyed with natural indigo dye. The photos are for the square (itajime shibori), but if you would like a different pattern please write me a message. I can custom make a look for you. Because they are hand dyed, please allow a 1-2 weeks for processing time. Also each robe will have slight differences in pattern and color since no piece of Shibori is exactly the same. Also available in long robe.

* use code BRIDE to get 20% off a purchase of 6 or more robes

Measurements:

Width (back seam to seam) 27"
Length: 39"
Sleeves from neck: 23"
Sash: 73"
Front Panels Width: 15"